For Group Members:
You may find that you want to change how often you get emails from an OpenLab course, project, organization or portfolio. For every group you are in, you can set your email subscription options independently.
The easiest way to change a groups email settings is by clicking the "Change group email Settings" at the bottom of any automatically generated notification.

A second way to access the notifications page is to find the Membership Tab, and then select "Your Email Options" from the list across the top. (see screenshot below)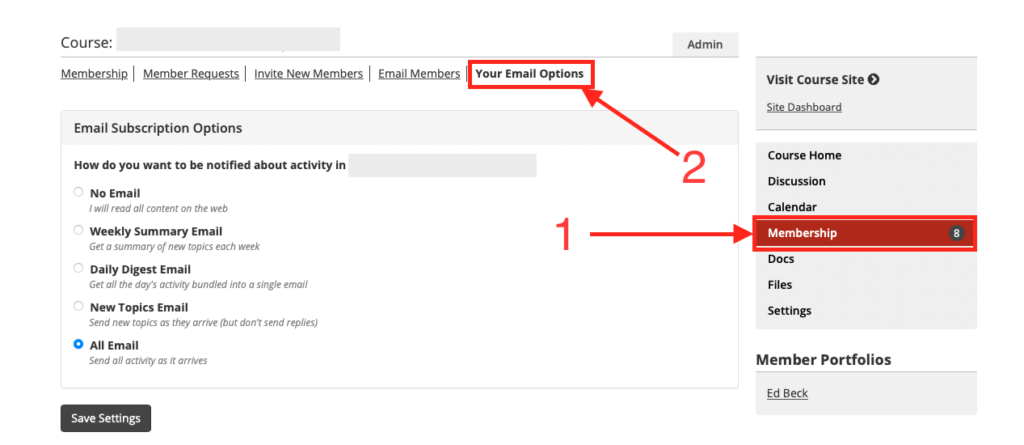 There are 5 possible subscription models:
No Email: I will read all content on the web. Using this setting, you will not receive any emails or notifications from OpenLab, it will be your responsibility to log into your group, and track what you have seen and not seen.
Weekly Summary Email: Get a summary of new topics each week. Using this option, you will get a digest on Wednesday evening on the weeks that there are comments or new posts.
Daily Digest: Get all the day's activity bundled into a single email. The Daily Digest is sent out each evening with the new posts and replies all bundled together.
New Topics Email: Send new topics as they arrive (but don't send replies). This email option will alert you when there is a new post, but will not alert you to new replies or responses on the website.
All Email: Send all activity as it arrives. This options sends the most emails, every post and reply will be sent to the entire group. This setting is only recommended for small working groups.
For Group Admins: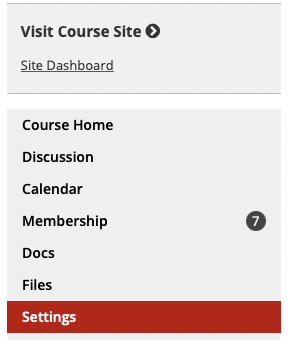 Group admins, you can help your group by setting a sensible default setting. Think about how many posts, replies, or extras that will be generated by your group. For groups that don't need instant communication, Daily Digest can be good starter point, and sharing this help article with your students and collaborators can help them manage their own settings.
To set a default for the group, visit the Settings tab. At the bottom of the list, you can set the default notification settings for new users when they join the group.